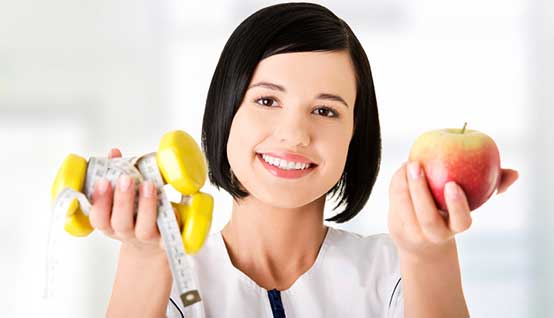 Even small changes in nutrition and lifestyle can improve comfort and prevent many health problems. In Nutritional Medicine Center a patient will receive comprehensive care of specialists, and special dietary program will be prepared by experienced dietician in close cooperation with doctors and personal trainers.
We will develop an appropriate individual program of nutritional therapy which supports the treatment, and we will identify products that should be added to the diet or eliminated, thus you will be able to enjoy better health and fitness.
If you do sports, you will receive practical advice on proper diet and supplementation that will improve the effectiveness of training.
In order to diagnose the problem, a dietician will conduct a thorough interview and analysis of the composition of your body (BIA). In the Carolina Medical Center we also provide tests for food intolerance ImuPro and genetic GENODIET, which will facilitate the elimination of products harmful to your wellbeing.
Practical information
For the first consultation with a dietician, a patient should bring:
3-day log of consumed products, according to which a dietician will assess eating habits and indicate errors and the necessary changes in your diet,
actual results of blood and urine tests (if available).
For proper diagnosis, the patient will also undergo a detailed analysis of body composition (BIA).
INDIVIDUAL DIETARY PROGRAM
Within 5 working days after first consultation, a dietician will develop a personal dietary program, taking into account the lifestyle, nature of work, health problems, preferences, and in the case of athletes and active people – type and level of intensity of physical activity.
The dietary program is prepared also for people with chronic diseases, such as diabetes or celiac disease.
During control visits dietician will monitor your progress, answer all your questions and concerns. If needed, dietician will suggest a change in diet.