Information for patients of Carolina Medical Center

Dear Patients!
Due to numerous questions we would like to inform you that the Carolina Medical Center clinic is open.
We consult patients with pain, those after injuries, those requiring diagnostics or rehabilitation. If you need immediate orthopedic help, call: +48 22 35 58 200, if you want to make an appointment in Warsaw, or call: +48 58 77 01 500, if you want to make an appointment in Gdansk.
In addition, we would like to inform you that there is an Orthopedic Emergency Room in Warsaw, open 24 hours a day, 7 days a week.
Since your safety and safety of employees of Carolina Medical Center is the most important for us, our clinic has introduced a number of procedures to minimize the risk of spreading coronavirus. Below you will find some of them.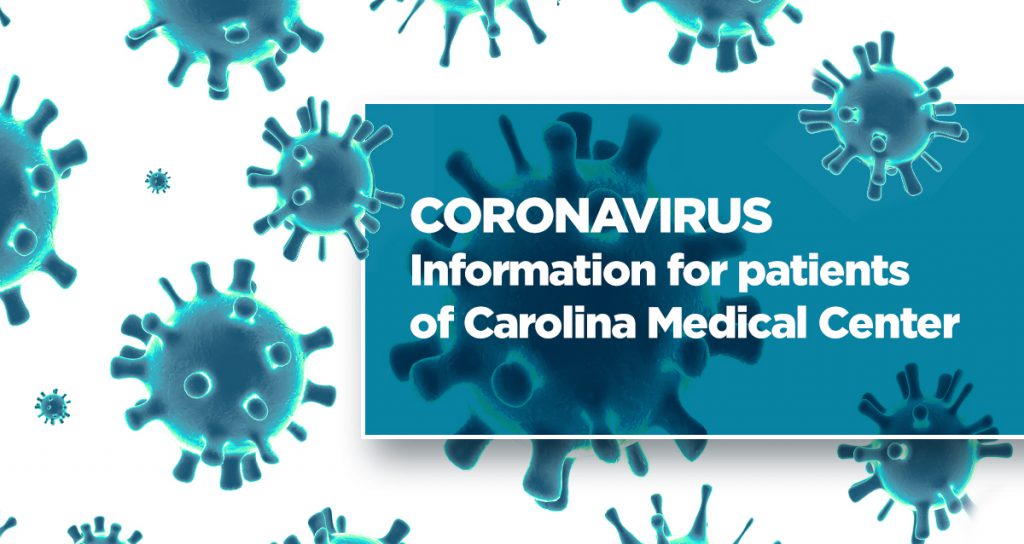 Safety is our primary concern!
We have introduced a three-stage medical triage regarding the health of our patients. The first triage takes place during a telephone conversation, then upon arrival to the clinic and in the doctor's office. Additionally, at the entrance to the Carolina Medical Center, every patient has their body temperature measured.
On each floor we installed dispensers with disinfectant liquid and and instructions on how to properly sanitize your hands.
We verify current epidemiological status on a regular basis and implement appropriate procedures.
All employees, both medical and administrative staff, have their own protective equipment available (depending on the function they perform).
We have employed additional staff who regularly disinfect surfaces and equipment with which both patients and employees of the Carolina Medical Center have contact every day.
Special protective covers were installed at all receptions.
We insure regular ventilation.
Following needs of our patients, we have introduced online services: carolina.pl/en/orthopedic-medical-assistance-online-and-on-site/
Do you have cold or flu symptoms? Stay at home!
In spring, children and adults are more likely to get a variety of infections – flu or a cold. Therefore, if you have symptoms of a cold (including fever, cough, runny nose), and you have a visit booked in our orthopedic clinic, please consider postponing your appointment. If you decide to do that, please call: +48 22 35 58 200 if you are to have a medical consultation, diagnostic tests or rehabilitation in our branch in Warsaw or +48 58 77 01 500 if you are a patient of the branch in Gdańsk. We will find a new, convenient date for you!
Would you like to collect your medical documentation? Call us!
From March the 16th, we are temporarily changing the rules for handing out medical records. Documents will be delivered only by e-mail or regular mail.
For more information, please contact our Hotline at: +48 22 161 27 66.
Do you have an appointment for a medical visit, diagnostic tests or rehabilitation? Come alone!
We try to limit the number of people in our clinic, so please come to the appointment without accompanying persons. This request does not apply to parents of children who are patients of the Carolina Medical Center and guardians of dependent patients who require constant help.
Are you a patient of our hospital ward?
Visiting patients would only be allowed if necessary (only by one person) and with the consent of the nurse on duty. The above restriction does not apply to:
parent of a minor patient who is hospitalized;
persons who bring or collect patients from hospital ward (please refrain from going further than to a nurses reception desk);
guardian of a disabled person or person who requires constant care.
Prevention for coronavirus is very important and cannot be underestimated. SARS-CoV-2 virus spreads through respiratory droplets and causes a disease called COVID-19. The symptoms usually are coughing, shortness of breath, high fever, muscle aches and fatigue. There is currently no vaccine, which is why we remind you about basic methods of preventing infection. These methods are also used to prevent other airborne diseases (e.g. influenza).
We ask all our patients to leave their outer clothing in the cloakroom, which is located on the ground floor, behind the information reception. At the same time, we recommend hand disinfection. Dispensers with instructions are located right at the entrance to our clinic, as well as on each floor.
PROTECT YOURSELF AND OTHERS FROM GETTING SICK - USE FACE MASKS
WASH HANDS FREQUENTLY
Wash your hands using soap and water, and if you do not have access to them, use liquids or gels based on alcohol (min. 60%).

APPLY APPROPRIATE PROTECTION RULES DURING COUGHING AND SNEEZING
Cover your mouth and nose with a bent elbow or handkerchief (not your hand) when coughing or sneezing. Immediately throw the tissue into a closed bin and wash your hands.
KEEP A SAFE DISTANCE
Keep at least 1 meter distance between you and other people, especially those who cough, sneeze and have a fever.

AVOID TOUCHING YOUR EYES, NOSE AND MOUTH