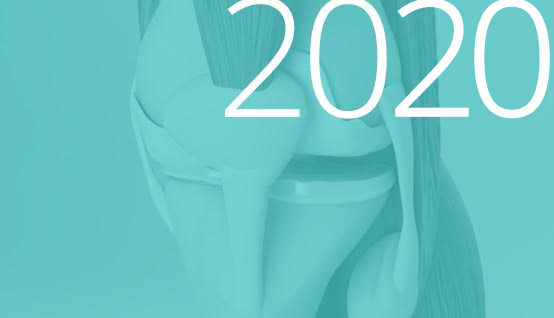 Carolina Medical Center today is one of the largest and most modern private orthopedics and sports medicine clinics, recognized in Europe and worldwide. For 20 years of activity, we have become a forerunner in applying innovative techniques and medical procedures.
As the first in Poland we have performed meniscus transplants, limbs lengthening, limb axis correction in children, implantation of tailor-made prostheses and many others. As early as in 1998 we conducted first arthroscopic operations. We have developed a unique method of reconstruction of the anterior cruciate ligament in children. Carolina Medical Center as the first in Poland introduced orthopedic therapies that use autogenous stem cells derived from adipose tissue. We also conduct innovative research projects, including INPLA and FOOT.
Jacek Laskowski, MD PhD, performed hip joint surgery using custom made prosthesis from Symbios company,

We have opened Urology Department,

We took part in in the clinical study of the Calypso Knee System,

We have opened Carolina Medical Center branch in Gdańsk.
Dr. Urszula Zdanowicz performed the first implantation of extracellular matrix ECM in Europe,

CMC specialists began to perform minimally invasive, endoscopic operations to remove herniated lumbar spine disks using a modern joimax® system,

we have completed the research project

START,

Carolina Medical Center once again won the prestigious FIFA MEDICAL CENTRE OF EXCELLENCE title awarded by the International Football Federation.
CMC specialists performed an operation of 14-year-old boy's spine, during which the PASS MIS stabilization set was used for the first time in Poland,

a patient with advanced osteoporosis underwent stabilization of the spine during which fenestrated screws fixed on cement were used for the first time,

first surgeries were performed using the system for percutaneous spine stabilization – Spine Jack, and DISCOGEL® prosthesis for discopathy treatment,

first ankle surgery using the innovative CADENCE prosthesis took place in our clinic,

a complicated hip prosthesis implantation of both joints was performed in a patient with thrombocytopenia,

CMC was again awarded the title of Medical Partner of the Polish Olympic Committee.
Carolina's team of surgeons carried out the surgery – correction of the forearm bone of 10-year-old girl, using modeling and 3D printing technology
In the Center for Orthopedics and Sports Medicine, Hintegra ankle prosthesis was implanted
Carolina started the research project: "The use of autologous mesenchymal stem cells in the regeneration of the reconstructed Achilles tendon" for women and men aged 18-50 years old, who are suspected to have damage to the Achilles tendon.
Innovative knee replacement surgical methods were conducted in Carolina Medical Center jointly by Dr. Robert Śmigielski from CMC and prof. Christian Fink from Sportsclinic Austria. A new type of prosthesis used for those procedures allows patients to active practicing sports, including even skiing
 Innovative prosthesis to the knee – Atlas system was implanted, the aim of which is to relieve joint and reduce pain on the inner side of the knee
 Carolina has been certified by the International Football Federation as a FIFA Medical Clinic of Excellence. This is an unprecedented recognition of the competence of the Polish clinic and its personnel.
Carolina's team of specialists published a breakthrough theory on the anatomy of the anterior cruciate ligament
 a team of surgeons began tissue regenerative therapies using the concentrate from bone marrow, collected and administered during surgery to operated patients
 Carolina has introduced therapies with the use of ADSC stem cells, isolated from patient's own adipose tissue.
virtual arthroscopy has been applied for training in arthroscopic surgeries of knee and shoulder
 a team of surgeons performed implantation of the prosthesis made for the individual patient – "tailor-made"
 Carolina started to apply modern biological methods of treatment for aching joints, involving the stimulation of patients' own, natural, autologous protective proteins, that secure the articular cartilage
the first in Poland leg axis correction of a child with less invasive new 8 plate technique was carried out in Carolina
 ankle joint alloplasty (InBone) was performed in Carolina as the first surgery of this type in Europe
 the first in Poland implantation of a new type of prosthesis BMHR (Birmingham Hip Mid Head resection) was carried out in Carolina
 craniofacial bone reconstruction using hydroxyapatite – a special material to supplement the losses incurred during serious head injuries – was conducted in Carolina
implantation of "artificial" collagen meniscus (Menaflex) was conducted,
 Carolina's specialists as the first in Poland and one of the first in the world, performed an operation to ensure the stabilization of the spine with the "In Space" implantation method – with the application of the zygapophyseal restraint,
 the first in Poland limb elongation surgery with the use of the camera TSF (Taylor Spatial Frame) was conducted in Carolina,
 implantation of own cartilage cells proliferated in the laboratory, to the patient's knee after the injury was carried out
Carolina has developed (in cooperation with the Department of Clinical Anatomy, Medical University of Warsaw) and implemented a unique method of surgical treatment of muscle rupture in athletes,
 Carolina offered patients the possibility to perform innovative spine operation – balloon kyphoplasty
Carolina has developed the method of reconstruction of the anterior cruciate ligament in growing children. This method is recommended by the international association of experts – ACL Study Group, dealing with issues of treatment of anterior cruciate ligament.
 Carolina applied the method of treatment associated with the administration of growth factors, supporting rapid regeneration of tissues and accelerating the healing process
the first transplantation of the meniscus was conducted
 Carolina's specialists have developed and implemented unique global technology – anatomical reconstruction of the Achilles tendon
 the first procedures of arthroscopic reconstruction of the posterior cruciate ligament of the knee was conducted
first arthroscopic surgeries were performed in Carolina