Stem cells in orthopedic therapies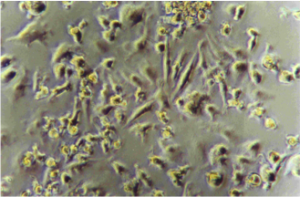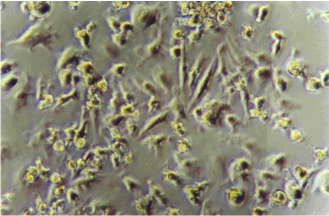 Carolina Medical Center is the first medical facility in Poland to launch orthopedic therapies using stem cells harvested from autogenous adipose tissue. During clinical trials it has been found that the use of autogenous stem cells may significantly accelerate the regeneration of damaged tissues, tendons and joints. Medical experts of Carolina are acting under special permission received from the Ministry of Health.
One of the greatest achievements of modern medicine is the discovery that there are many types of stem cells in adult organisms capable of producing most types of mature cells and tissues. This belief marked the beginning of the development of the so-called regenerative medicine that deals with the reproduction, repair or "rejuvenation" of the various structures within the body that are not able to regenerate itself.
Experts from the CMC work on new treatment methods of tendons and ligaments based on stem cells. The research project is carried out together with experts from the University of Warsaw, Warsaw University of Technology, Warsaw Medical University, Institute of Oncology, Harvard Medical School (USA) and the University of Pittsburgh (USA), co-funded by the National Centre for Research and Development. The results of this work will define the practical possibilities of using stem cells in orthopedics.
The prognosis are extremely encouraging!
Enjoy: http://pytanienasniadanie.tvp.pl/24972485/schorzenia-kregoslupa