EXOGEN® in Carolina Medical Center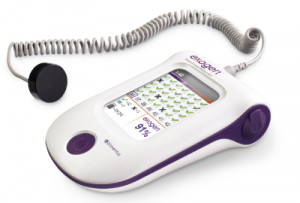 EXOGEN® is a unique device that uses safely emitted pulsed ultrasound of low intensity to stimulate the natural process of bone healing.
Just 20 minutes a day will speed up the process of healing of fresh fractures by 38%.
Exogen is intended for patients with fractures that do not fuse, deep and surfaced and for patients with fractures with accompanying atrophy or hypertrophy. It can also be used in case of treatment of fractures, during which metal restraints or implants were used. It also exhibits high efficiency in smokers.
EXOGEN® can be borrowed at Carolina Medical Center.
The unit is borrowed and payment is accounted according to the consumption of doses / impulses.
If you have any questions contact us on +48 22 35 58 200