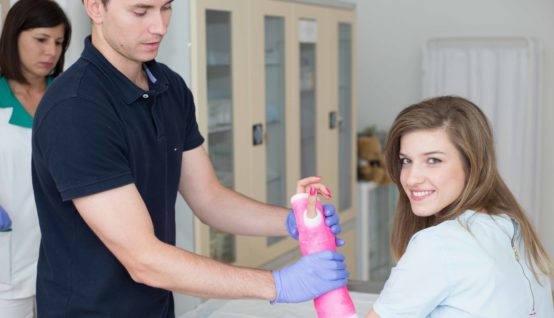 The Carolina Medical Center owes its success to its people, their determination, full commitment, professional and scientific passion and strict interdisciplinary cooperation. We pay strong attention to reliability and professional honesty.
Owing to the cooperation of specialists from various fields: orthopaedics, rheumatology, neurosurgery, medical and functional imaging, rehabilitation and personal training, we approach healing process comprehensively, which distinguishes us from other medical facilities.
We wish to provide our patients with professional help during healing process.
The Carolina Medical Center's team of doctors is a group of medicine enthusiasts. Our specialists follow and create the latest solutions in orthopaedics, traumatology and related fields, conducting research projects and participating in medical congresses. They are members of prestigious medical organizations in the country and abroad.
orthopaedics
pediatric orthopaedics
oncological orthopaedics
spine surgery
pediatric surgery
vascular surgery
neurology
reumatology
urology
internal
anaesthesiology
diagnostic
podiatry
nutrition
physiotherapy
plastic surgery
psychology
orthopaedics
pediatric orthopaedics
spine surgery
physiotherapy
Diagnostics Center
Specialist consultations in the Carolina Medical Center are scheduled for the specific time. Before the first visit Patient will be asked to fill out Registration Card at the reception desk.
We kindly ask you to:
take your identification card with you (in case of an underage patient there should be a parent/legal guardian accompanying)
arrive at the clinic at least 15 minutes before the appointment, report to the reception desk at the second floor and pay for the visit
bring any medical documentation, like lab test results and diagnostic test results (X-Ray, USG, MRI, CT)
refrain from taking any diagnostic tests before medical consultation. All tests should be performed strictly according to doctor's indications.
Our priority is to precisely asses patient's health and define optimal method of treatment. In some cases this means longer visit than planned. We ask for your understanding when the specialists will see you little later than expected.