Shoulder replacement: standard in Europe, still rare in Poland
Hip or knee replacement is a standard surgery in Poland – 70-80 thousand people a year undergo such operations1. At the same time, shoulder replacement surgeries, which has long been performed on patients in other countries, are still rare in Poland – it is less than 1 percent of all prosthetic procedures2. Only 600-700 patients a year undergoing shoulder replacement – while in Great Britain over 10 times more4. For example, in the entire Warmian-Masurian Voivodeship in 2017, only 4 such operations were performed5.
Life expectancy is increasing and people do not want to give up activity and independence. Nonetheless, sometimes they are not aware of optimal therapies for their problems, and this is often the case for shoulder replacements – says Tomasz J. Kowalski, MD PhD, orthopedist and traumatologist at the Carolina Medical Center, specializing in shoulder and elbow surgery.
Dr Kowalski has been practicing in Great Britain in recent years.
In Western Europe, shoulder replacement surgeries are performed significantly more often than in Poland: in Great Britain there are about 7,500 patients a year undergoing this procedure. They are mostly people over 50, with degenerative changes, after injuries, including osteoporotic fractures the expert notes.
Osteoarthritis of the shoulder
Osteoarthritis (arthrosis) is the most common musculoskeletal disorder. It involves the destruction of cartilage forming the joint. In people over 50, degenerative changes are usually associated with joint surface wear. The risk of developing the disease is greater if the shoulder has been regularly overloaded (e.g. in the case of manual workers), as well as in case of injuries in that area.
Shoulder pain is very troublesome, and the limitations related to the lack of mobility of the joint are most often associated with the inability to perform daily activities (such as raising your hand, grabbing objects, driving a car).
Treatment should be started as soon as possible so that the disease does not progress – says doctor Tomasz Kowalski – The earlier we take appropriate action, the less invasive treatment will be suitable for us..
Depending on the stage of the disease, medicine offers various therapies: rehabilitation, pharmacology, regenerative medicine and surgical treatment. The latter is necessary when the disease is advanced and conservative treatment does not give expected results.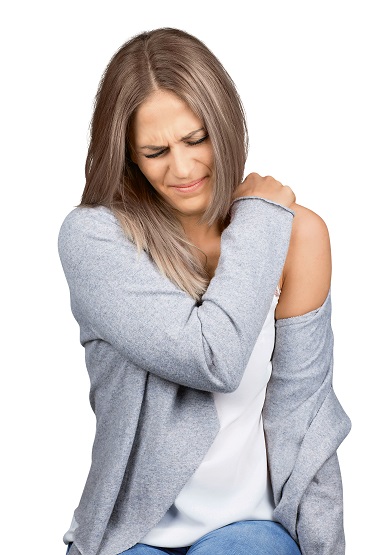 Surgical treatment
In the case of moderately advanced degenerative changes, the minimally invasive (arthroscopic) method is used: insertion of a camera and surgical devices into the joint to release contracture of the joint capsule and remove bony outgrowths that limitate movement.
Although this procedure does not involve rebuilding of the joint surface, we are able - especially for very active people and under the age of 60 - to improve the range of motion and restore joints to normal functioning – adds dr Kowalski.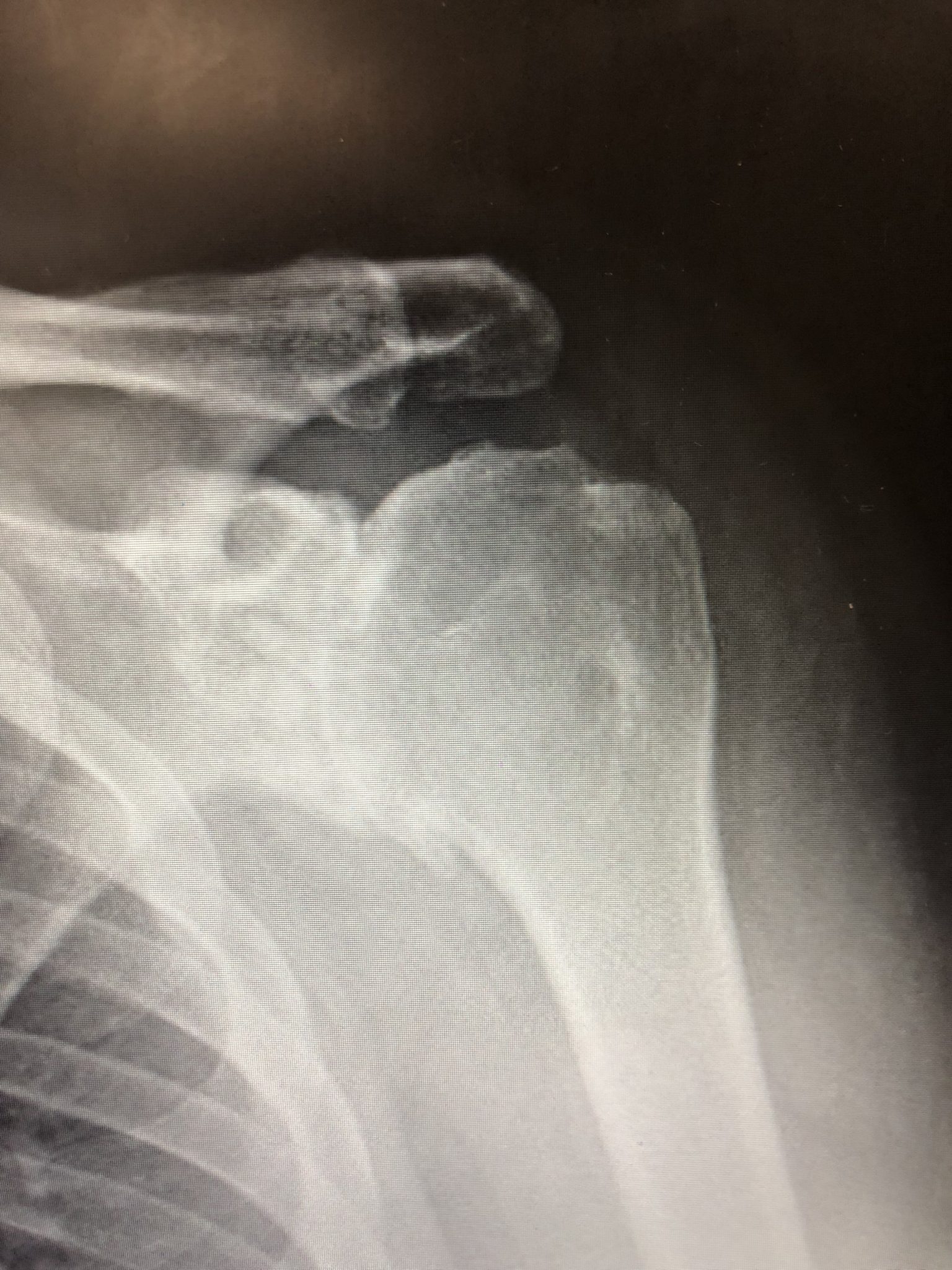 RTG - Osteoarthritis of the shoulder
RTG - shoulder replacement
If degenerative changes are more advanced, recovery and return to activity is secured by shoulder replacement, namely the worn joint surface. The joint replacement surgery takes about two hours. After the procedure, the arm is fixed in an orthosis for 4-6 weeks, so that the cut tendons have time to heal. During this period, shoulder exercises are implemented under the control of a physiotherapist. Return to daily activities and driving takes about 6 weeks, to sports activities - 3-6 months. Total recovery lasts up to 12 months.
Over the past 20 years, shoulder arthroplasty has become the standard in the treatment of shoulder degenerative changes worldwide. Currently, there are 3D (three-dimensional) reconstruction options, allowing personalization of the endoprosthesis and its precise adaptation to patient's body, thus reducing the risk of early loosening and other complications.

1Source: "Realizacja świadczeń endoprotezoplastyki stawowej w 2016 r." and "Realizacja świadczeń endoprotezoplastyki stawowej w 2017 r." – studies prepared on the basis of the Central Base of Endoprosthesis of the National Health Fund: https://www.nfz.gov.pl/download/gfx/nfz/pl/defaultstronaopisowa/349/38/1/realizacja_swiadczen_endoprotezoplastyki_stawowej_w_2017_r.pdf and https://www.nfz.gov.pl/download/gfx/nfz/pl/defaultstronaopisowa/349/34/1/cbe_za_2016.pdf
2As above
3As above
4Raport "15th Annual Report 2018: National Joint Registry for England, Wales, Northern Ireland and the Isle of Man" https://www.hqip.org.uk/wp-content/uploads/2018/11/NJR-15th-Annual-Report-2018.pdf
5As above
6World Health Organization "Musculoskeletal conditions" https://www.who.int/news-room/fact-sheets/detail/musculoskeletal-conditions