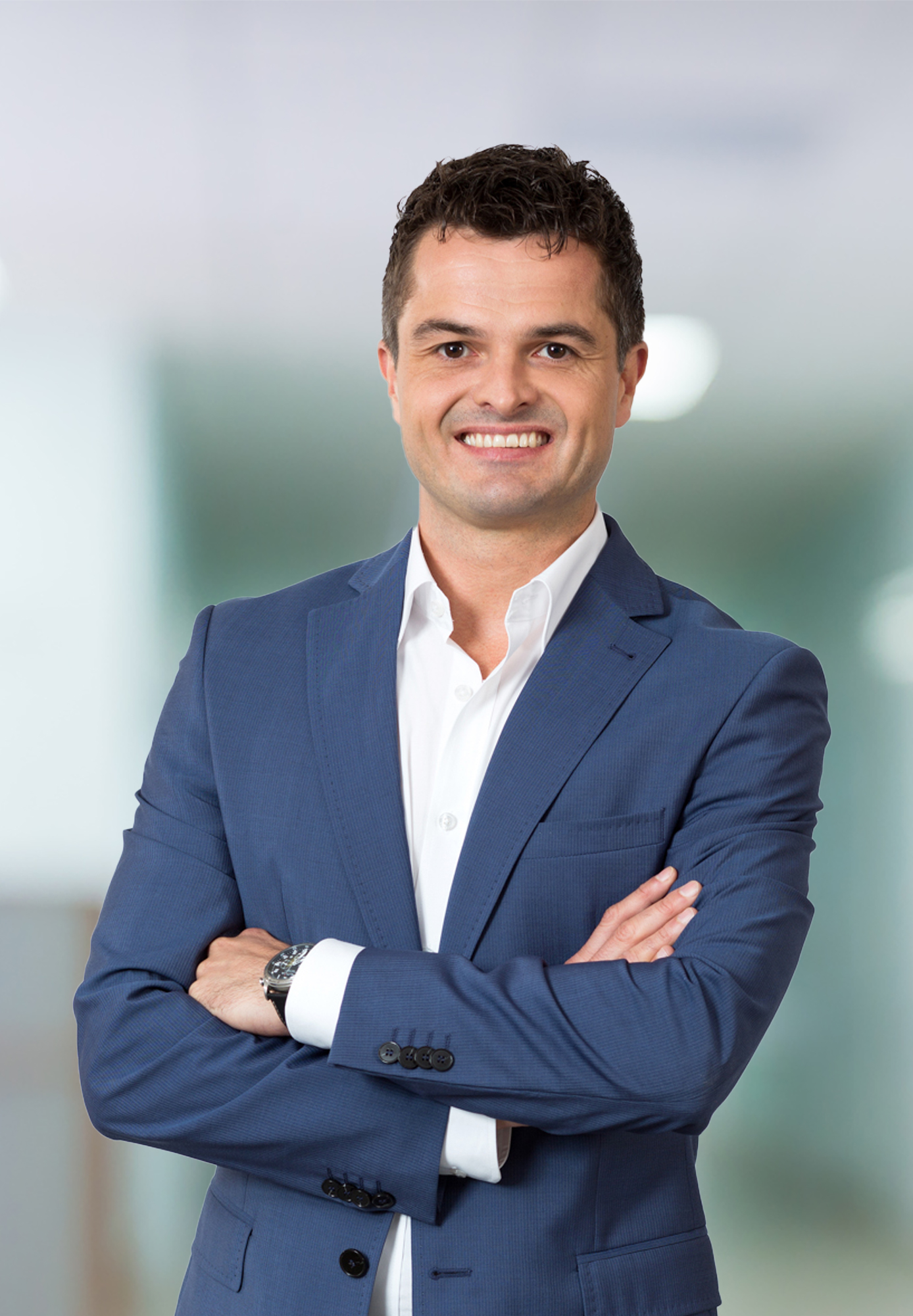 Orthopaedic Surgeon with special interest in Shoulder and Elbow
Dr Tomasz Kowalski is a board certified Orthopaedic Surgeon with special interest in Shoulder and Elbow Surgery. He specializes in surgical and non-surgical treatment of all conditions involving shoulder girdle and elbow. He performs full range of arthroscopic and open procedures including fracture fixation and shoulder replacements.
FELLOWSHIPS AND EXPERIENCE
After completing Orthopaedic Surgery training program at Central Clinical Hospital of Ministry of Interior in Warsaw, Dr Kowalski was awarded a 13 months research fellowship at the Department of Orthopaedic Surgery at University of California, Los Angeles.
Upon his return to Europe, his medical license was recognised in the United Kingdom in 2015. He then completed two fellowships in shoulder, elbow and knee arthroscopy and reconstruction surgery at The Royal Orthopaedic Hospital in Northfield, Birmingham and Queen Elizabeth Hospital at University of Birmingham.
In March 2017 he received Consultant Orthopaedic Surgeon post at the Wye Valley NHS Trust and Private Practice Privileges at Nuffield Hospital in Hereford, where he worked until September 2019.
In October 2019 he started Private Practice as a Shoulder Specialist at Carolina Medical Center in Warsaw.
Arthrex Shoulder Workshop, Munich, Germany
IBRA Realistic Treatment of Wrist and Elbow Fractures, Cologne, Germany
Tornier Aequalis Shoulder Replacement - Rugby, UK
Arthrex Shoulder Arthroscopy Live Course, Birmingham, UK- współorganizator kursu
Reading Shoulder Unit, Reading UK
6th International Clinical Anatomy Course, Padova, Italy
Southern California Orthopaedic Institute, Los Angeles, California, USA
Advanced Trauma Life Support, Birmingham, UK
Shoulder Arthroplasty Course at Venus, Paris, France
Institute de la Main, Paris, France
Alps Shoulder Institute, Annency, France
University of Pittsburg Medical Center, Pittsburg, USA
04-07.05.2016 ,17th ESSKA Congress Barcelona, Spain
One to Six years clinical and radiological outcome of Tibial rotational osteotomy and distal tuberosity transfer for symptomatic excessive external tibial torsion.
Mohamed A. Imam, Tomasz Kowalski, Alok Singh, George Arealis, Martyn Snow
Subacromial injection of Autologous Platelet Rich Plasma (APRP) following rotator cuff repair.
Martyn Snow, Tomasz Kowalski, Gillian Coombs, Samir Massoud, Marcus Green, Faisal Hussain
05-08.03.2016 Orthopaedic Research Society 2016, Annual Meeting, Orlando, Florida, USA
Perivascular Stem Cells Diminish Muscle Atrophy Following Massive Rotator Cuff Tears in a Small Animal Model.
Claire D. Eliasberg, BA , Tomasz J. Kowalski, MD, PhD, Cameron A. Garagozlo, Kyle M. Natsuhara, BS, Iain R. Murray, MD, Adam Z. Khan, BS, Owen J. McBride, BS, Peter I. Cha, BA, David R. McAllister, MD, Brian T. Feeley, MD, Frank A. Petrigliano, MD.
Adipose Derived Human Mesenchymal Stem Cell Injections Improve Achilles Tendon Healing in a Rat Model.
Sai Devana, Owen McBride, Claire Eliasberg, Tomasz Kowalski, MD, PhD, Se Jin Park, MD, Frank A. Petrigliano, MD, Nelson Soohoo, MD.
29.07-01.08.2015 Western Orthopaedic Association's Annual Meeting, Coeur d'Alene, Idaho, USA
Open shoulder stabilization: current trends and one year post-operative complication.
Tomasz J. Kowalski, Adam Z. Khan, Jeremiah R. Cohen, Elizabeth L. Lord, Chad Ishmael, Nelson F. SooHoo, David R. McAllister, Jeffrey C. Wang, Frank A. Petrigliano
Hypoxic Culture Conditions Induce Increased Metabolic Rate and Collagen gene expression in ACL-derived Cells.
Kowalski TJ, Leong N, Wu L, Kabir N, Khan A, Pedron A, Karayan A, Lee S, Wu, BMcAllister DR, Evseenko D, Petrigliano FA;
28.03.2015 American Shoulder and Elbow Society 2015 Open Meeting/Specialty Day, Las Vegas, USA
Establishing a mouse model evaluate mesenchymal stem cells as a potential preoperative adjuvant in the management of massive rotator cuff tears. Adam Z. Khan, BS, Tomasz J. Kowalski, MD, PhD, Cameron A. Garagozlo, Kyle M. Natsuhara, BS, Kunal Sukhija, BS, Frank A. Petrigliano, MD
14-16.04.2014 Tri-Institutional Stem Cell Retreat of the Eli and Edythe Broad Centers of Regeneration Medicine and Stem Cell Research at UCSF, USC & UCLA, Monterey, California, USA
Establishing a mouse model evaluate mesenchymal stem cells as a potential preoperative adjuvant in the management of massive rotator cuff tears.
Adam Z. Khan, BS, Tomasz J. Kowalski, MD, PhD, Cameron A. Garagozlo, Kyle M. Natsuhara, BS, Kunal Sukhija, BS, Frank A. Petrigliano, MD
Open shoulder stabilization: current trends and one year post-operative complications – Journal of Shoulder and Elbow Surgery https://doi.org/10.1016/j.jses.2017.07.001 Tomasz J. Kowalski, Adam Z. Khan, Jeremiah R. Cohen, Elizabeth L. Lord, Chad Ishmael, Nelson F. SooHoo, David R. McAllister, Jeffrey C. Wang, Frank A. Petrigliano
Innovative use of single incision internal fixation of lateral third clavicle fractures augmented with coraco-clavicular stabilisation – Eur J Orthop Surg Traumatol. 2017 May 24. doi: 10.1007/s00590-017-1977-x  Rajpal Nandra, Tomasz J. Kowalski, Socrates Kalogrianitis
czytaj więcej
Perivascular Stem Cells Diminish Muscle Atrophy Following Massive Rotator Cuff Tears in a Small Animal Model – J Bone Joint Surg Am. 2017 Feb 15;99(4):331-341. doi: 10.2106/JBJS.16.00645. Claire D. Eliasberg,  Ayelet Dar, Tomasz J. Kowalski, Andrew R. Jensen, Iain R. Murray, Cameron A. Garagozlo, Kyle M. Natsuhara, Adam Z. Khan, Owen J. McBride ,  Peter I. Cha, Benjamin V. Kelley, Bruno Peault, Denis Evseenko, David R. McAllister,  Brian T. Feeley, Frank A. Petrigliano physiotherapy efficiency. Biomechanics 2014 01/2014;
Hypoxic Culture Conditions Induce Increased Metabolic Rate and Collagen gene expression  in ACL-derived Cells – J Orthop Res. 2015 Dec 1. doi: 10.1002/jor.23116. Kowalski TJ, Leong NL, Dar A, Wu L, Kabir N, Khan AZ, Eliasberg C, Pedron A, Karayan A, Lee S, von Treuheim TD, Jiacheng J, Wu BM, Evseenko D, McAllister DR, Petrigliano FA.
Covalently conjugated transforming growth factor-β1 in modular chitosan hydrogels for the effective treatment of articular cartilage defects. Biomater Sci. 2015 May 21;3(5):742-52 Choi B, Kim S, Fan J, Kowalski TJ, Petrigliano FA, Evseenko D, Lee M;
Life satisfaction and risk of burnout among men and women working as physiotherapists. Int J Occup Med Environ Health. 2014 May 13. Sliwiński Z, Starczyńska M, Kotela I, Kowalski TJ, Kryś-Noszczyk K, Lietz-Kijak D, Kijak E, Makara-Studzińska M.;
Burnout among physiotherapists and length of service. Int J Occup Med Environ Health. 2014 Mar 22. Sliwiński Z, Starczyńska M, Kotela I, Kowalski TJ, Kryś-Noszczyk K, Lietz-Kijak D, Kijak E, Makara-Studzińska M.;
Genetic variants of CDH23 associated with noise-induced hearing loss. Otol Neurotol. 2014 Feb; 35(2):358-65. Kowalski.TJ. M. Pawelczyk, E. Rajkowska, M.Sliwinska-Kowalska, Noben-Trauth K.;
Early outcomes after arthroscopic treatment for femoroacetabular impingement. Problemy Lekarskie I-VI 2013; 49, 1: 14-18. Kowalski TJ, Luboinski L, Konik M, Gromadzki J;
Femoral head fracture – report of two cases. Problemy Lekarskie I-VI 2013; 49, 1: 71-74. Konik M, Lorkowski J, Kowalski TJ, Latawiec F, Kotela I.
Single nucleotide polymorphisms in the cadherin 23 (CDH23) gene in Polish workers exposed to industrial noise. Am J Hum Biol. 2008 Jul-Aug;20(4):481-3. Sliwinska-Kowalska M, Noben-Trauth K, Pawelczyk M, Kowalski TJ.
Can we use adenosine diphosphate (ADP) to  study "aspirin resistance"? The Janus-faces of ADP-triggered platelet aggregation. Pharmacol Rep. 2008 May-Jun;60(3):361-8. Dobaczewski M, Golański J, Kowalski TJ, Nocuń M, Rózalski M, Kostka B, Ulicna  O, Mussur M, Markuszewski L, Watała C.
Genetic factors in susceptibility to age -and noise- related hearing loss, Polski Merkuriusz Lekarski 2006; 21(124):5-9. Śliwińska-Kowalska M, Małgorzata Pawełczyk, Kowalski TJ;
polish – native fluency
english – fluency