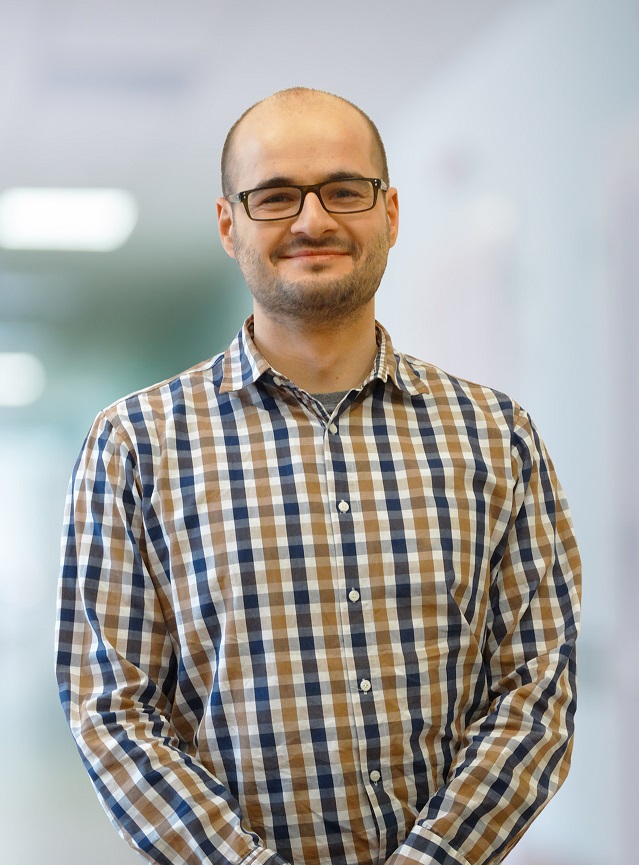 Specialist in orthopedics and traumatology.
2018: Board certificate in orthopaedic surgery traumatology.
2011-2017: Orthopedic Resident - NZOZ Carolina Medical Center Warsaw, Poland.
2010-2011: MSWiA Hospital Olsztyn Polnad – Post graduation internship.
2008-2009: HHU Düsseldorf Germany – Erasmus Exchange.
2004-2010: Medical University of Gdańsk – faculty of Medicine.
Radiographic identification of native femoral insertion of ribbon-like ACL and its relationship to articular cartilage and posterior femoral cortex – AGA Basel, 2016.
Endoscopic treatment of Baker's cyst – an analysis of 31 cases – ESSKA Barcelona, 2016.
Uric Acid Screening in runners during Warsaw Marathon 2012 - ISAKOS Lyon, 2015.
Allograft and Synthetic grafts in ligaments reconstruction – lecture – LUXMED Warsaw, 2018
Horizontal meniscus tear (Consensus ESSKA) – PTArthro Łódź, 2017
Allograft in children knee treatment – lecture – VII Pediatric Knee Congress Warsaw Warsaw, 2017
Pediatric knee hematoma – cases presentation – IIth Sport Medicine Forum Warsaw, 2017
Muscle injury treatment – Luxmed Warsaw, 2017
Arthroscopic technique of chondromalacia treatment – lecture – CMC Warsaw, 2016
Open-source programs to print 3d bone model for operation planning – Pomerania Orthopedic Spring, 2016
Hyaluronic Acid in chondromalacia treatment – lecture – CEMED Warsaw, 2015
Calcaneal osteotomy indication and technique – lecture CEMED Warsaw, 2014
Trochleoplasty indication and method – lecture – IV Pediatric Knee Congress Warsaw, 2013
Runners back pain – lecture – Warsaw Marathon 2013
Runners injuries – lecture – Cracow Marathon 2012
Clinical Research PHANTOM High Flex – Atlas Study, MoxiMed 2016-2018
Innovation in intramedullary nailing – workshops – Solothurn Swiss 2017
Cycle for Science, From Amsterdam to Barcelona – ESSKA 2016
Cadaver workshops Instructor and Lecturer CEM:
Knee arthroscopy, meniscus suture, chondromalacia treatment, ACL reconstruction MPFL reconstruction
Ankle arthroscopy, ATFL and CFL reconstruction, Calcaneal osteotomy, Subtalar arthrodesis
Cooperation with senior Polish Weightlifting Federation 2013-2015
Physician of Tournament Davis Cup Warsaw 2013
Best Student Award – Carolina Medical Center – Student Internship 2010
European Society of Sports Traumatology, Knee Surgery & Arthroscopy, ESSKA Glasgow, Scotland 2016
Polish Arthroscopy Society PTArtro Łódź, 2017
European Society of Sports Traumatology, Knee Surgery & Arthroscopy, ESSKA Barcelona, Spain 2016
International Society of Arthroscopy, Knee Surgery and Orthopedic Sport Medicine ISAKOS Lyon, France 2015
American Academy of Orthopaedic Surgeons AAOS Chicago, USA 2013
English – very good,
German – communicative.