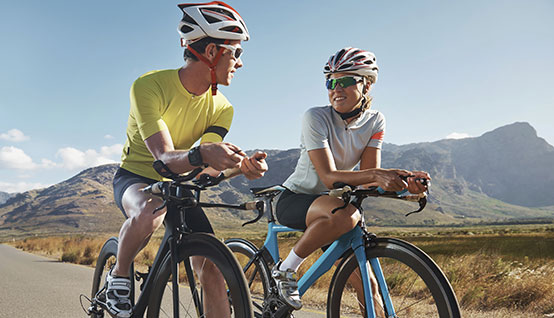 Orthopaedics and sports medicine are Carolina Medical Center's specialties, where we gather the most exceptional specialists. For several years we have been providing the best Polish athletes with medical care – Olympic Champions, world and Europe championship medallists.
We cooperate with clubs and sports federations, including the Polish Weightlifting Federation and the Polish Athletic Association (PZLA). We are the medical partner of the Polish National Ballet and Śląsk Song and Dance Ensemble.
For several years, we were the partner of the Polish Olympic Committee. In 2012, we were chosen by UEFA to provide UFEA EURO participants with medical care. We are also proud to be named FIFA Medical Clinic of Excellence, awarded by FIFA.
Our experience, gained during cooperation with professional athletes, is passed on amateur sportsmen. We help footballers, skiers, volleyball players, basketball players, runners, cyclists, swimmers and other athletes. For the most popular sports disciplines we have created dedicated medical programs.
If you are fighting the injury, looking for ways to prevent it or simply willing to be a better athlete – use sports medicine offer by the Carolina Medical Center.
Specialists in the field of functional testing