UKRYTA PRZYCZYNA BÓLU STAWÓW I MIĘŚNI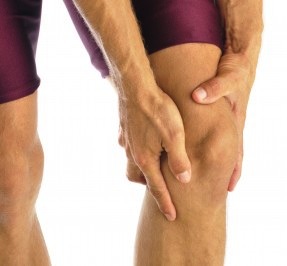 Bolą Cię stawy, mięśnie lub kręgosłup? A może naciągnąłeś ścięgno? Przyczyną może być podwyższony poziom kwasu moczowego.
Kwas moczowy to jeden z produktów metabolizmu białek. Jego podwyższony poziom (tzw. hiperurykemia) może być efektem niewłaściwej diety, chorób, przyjmowania niektórych leków, a nawet wysiłku fizycznego. Odkładający się w tkankach kwas moczowy może powodować wiele poważnych dolegliwości i schorzeń, takich jak: bóle i obrzęki stawów, uszkodzenie ścięgna Achillesa, stożka rotatorów, łąkotek, chrząstki, oraz powstawanie innych patologii, w tym także cukrzycy, nadciśnienia tętni-czego bądź zespołu metabolicznego.
Hiperurykemia może prowadzić do dny moczanowej, czyli ostrego  zapalenia stawów i tkanek miękkich.
Warto więc regularnie kontrolować poziom kwasu moczowego.
W tym celu należy wykonać ba-danie krwi. Można wtedy posłużyć się osobistym aparatem do pomiaru stężenia kwasu moczowego. Badanie to trwa dwa tygodnie. Wykonywane jest dwa razy dziennie – rano na czczo i wieczorem przed snem, z kropli krwi pobranej z palca. Zestawione razem wyniki pozwalają nie tylko określić rzeczywisty poziom kwasu, lecz także wyznaczyć najważniejsze czynniki wpływające na spadek lub wzrost wartości pomiarów.
Według najnowszych danych optymalny poziom kwasu moczowego wynosi poniżej 5,2 mg% dla mężczyzn i poniżej 3,5 mg% dla kobiet. Takie stężenie kwasu pozwala na rozpuszczanie kryształów obecnych w tkankach, a co za tym idzie – ustąpienie dolegliwości. Jeśli poziom kwa-su moczowego jest podwyższony, koniecznie skonsultuj się z lekarzem i dietetykiem, który ułoży indywidualny program żywieniowy. Do pomiaru kwasu moczowego służą niewielkich rozmiarów urządzenia, dostępne również w Carolina Medical Center.
PODWYŻSZONY POZIOM KWASU MOCZOWEGO
może powodować:
ostre zapalenie stawów (dnę moczanową)
uszkodzenie ścięgna Achillesa
DR MATEUSZ JANIK
ORTOPEDA W CAROLINA MEDICAL CENTER